Just when you thought it couldn't get any worse: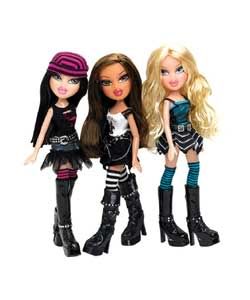 Talking Bratz Dolls
They say "Do you like a special boy right now?"
If anyone ever gives my daughter a toy like this, I hope they don't mind when they find it wrapped in duct tape and hanging outside their front door on fire the next morning.
PS. Tracy, I am eternally sorry that I got Kylie a Princess Bratz Doll for Christmas last year, if you'd like to trade it in this year for a more acceptable toy, I will understand. Ignorance is no excuse.
My apologies,
Carrie